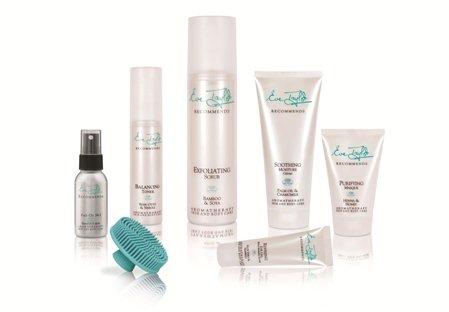 Using the beautiful Eve Taylor Facial products Aromatherapy products. They do not contain mineral oil, lanolin, SD alcohol, or artificial fragrance.
Express facial
Helping to soothe, balance or purify. A quick pick me up for tired skin
30mins – £22
Luxury prescriptive facial
Cleanse, exfoliation, facial neck and shoulder massage and a complimentary hand, foot or scalp massage whilst the masque is on to treat individual skin concerns
1hr – £32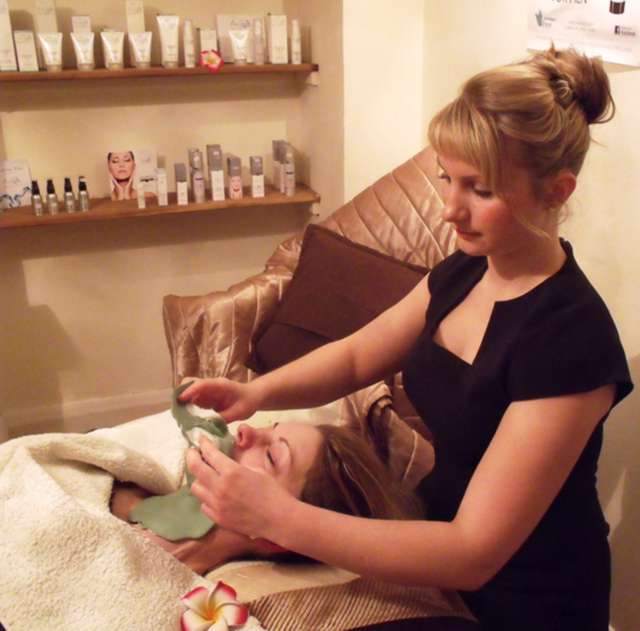 Advanced facial
A prescriptive facial incorporating an intensive peel off masque to treat particular concerns choose from:
Brightening masque – ideal for pigmentation and anti-ageing
Clarifying masque – to rebalance and remove impurities
Bio masque – for deep moisture and re-mineralization helping to soothe sensitive skin
Cryogenic masque – has an anti-ageing firming effect that helps tissue regeneration after environmental exposure
All 1hr – £36 each
Rejuvenating eye treatment
Incorporating a soothing eye contour massage to aid removal of toxins and hydrate the eye area. Followed by a marine collagen eye masque to smooth wrinkles and firm the skin, a complimentary mini hand, foot or scalp massage will be performed while the masque is on
30mins – £22 or £6 in addition to any facial
Men's power boost Facial
A prescriptive facial incorporating products to deep cleanse, soothe skin irritation and have a anti-ageing effect on the skin
1hr – £36
Crystal Clear Microdermabrasion                                                              
A intensive lifting, brightening and rejuvanating facial that will reduce acne, acne scaring, fine lines, wrinkles, open pores, pigmentation and uneven skintone. It is also very effective on stretch marks and will boost the collagen fibroblasts.
Crystal Clear Deluxe Facial                                                                     
To include the Mini Mask Lift and a relaxing hand, foot or scalp massage                                                                                                                                                                                          1hr -£48.00                                                                                                                                                                                                Course of 6 Treatments -£240 (save £48)                                                                                                                                                                    
For more information click on the You Tube link below
https://www.youtube.com/watch?feature=player_detailpage&v=BQj9d1qUPNw